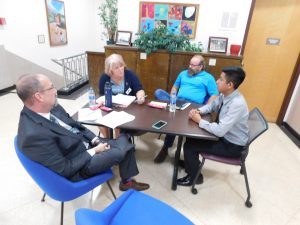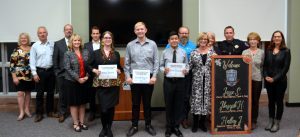 Since 1947, Youth of the Year has been Boys & Girls Clubs of America's premier recognition program, celebrating the extraordinary achievements of Club teens. Club members who earn the Youth of the Year title embody the values of leadership service; academic excellence; and healthy lifestyles. They exemplify the critical impact that Boys Girls Clubs have on the lives of young people.
Members ages 14 to 18 are recognized as Youth of the Month Winners, selected as a Youth of the Year for each of our communities and then as Youth of the Year for the North Valley.  Youth can then move on to participate in state competitions put on by Boys & Girls Clubs of America. Our Youth of Year receive college scholarships from local supports and sponsors to help them achieve their future goals.
Programs Meet These Developmental Assets:
• Improve Behavior, Self-Esteem & Overall Well-Being
• Improve Interpersonal Communication Skills
• Improve Public Speaking Skills
• Improve Decision Making Skills
• Improve Problem Solving & Critical Thinking Skills
• Improve Attitudes Towards Learning
• Long-Term Academic Improvement
• Improve Understanding of the Democratic Process
• Develop Healthy Attitudes of Personal Responsibility, Pride & Higher Standards
• Develop Leadership Skills
• Develop Lifelong Commitment to Community Engagement and Volunteerism
Thank you to our 2018 Partners:
Mary Manfredi
Slater & Son
Tittle & Co.