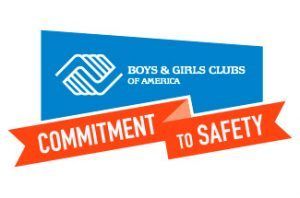 The Safety and Well-being of Young People is Our Number One Priority & Core Value
Ensuring child safety is fundamental to the mission of Boys & Girls Clubs of the North Valley
We work every day to create a safe, fun environment so kids can have every opportunity to be successful in life. We have ZERO tolerance for inappropriate behavior of any kind when it comes to any suspicious or inappropriate behaviors between adults and youth. We put our resources into significant policies and guidelines to keep young people safe, and our zero-tolerance policy mandates incident reporting and cooperation with authorities.
Culture of Safety:
The BGCNV continually reviews and updates robust safety policies, programs and training for our staff and volunteers that are designed to promote child safety and protect young people from threats that are present in our society. We implement multiple layers of safety policies and guidelines to keep our kids safe including:
Extensive background check policies, do our due diligence to check in all available reporting systems
All staff and volunteers are trained mandated reporters and follow and exceed mandated reporting laws
Comprehensive safety policies that protect youth – including, but not limited to, supervision, transportation, communication and prohibiting private one-on-one contact.
Ongoing training and supervision of staff is critical. We participate in a wide variety of child safety training such as seminars, conferences, trauma informed sessions and various other opportunities
Creating a culture and understanding around the importance of these principles and practices.
Safety Partnerships:
Nationally, Boys & Girls Clubs of America works with leading experts in the areas of safety, security and technology to develop state-of-the-art solutions for Clubs. Partners include:
National Child Safety Advisory Task Force, made up of leading experts and organizations
Blue Ribbon Taskforce, comprised of local Club leaders charged with providing input on the safety direction and key safety initiatives
Mental Health First Aid, a national program that teaches skills to recognize and respond to signs of mental illness and substance abuse
Crisis Text Line, a confidential text message service for youth in times of crisis
Our youth deserve nothing less than our constant focus on their safety and our firm commitment to protect every child who is entrusted to our care at at the Boys & Girls Clubs of the North Valley. To learn more about our national safety policies and actions, please visit Boys & Girls Clubs of America's Child Safety page, here.