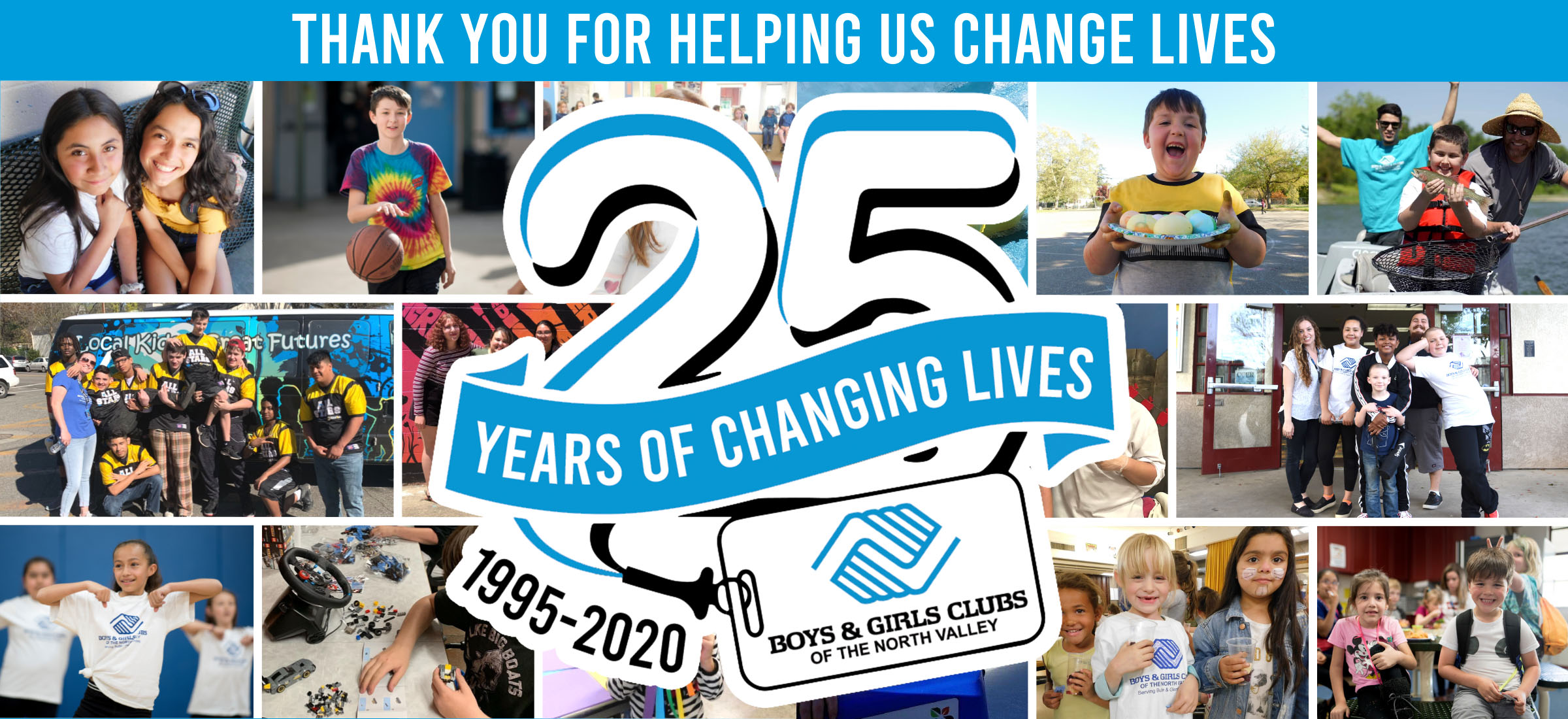 We are honored to be celebrating our 25th year of changing and saving the lives of local youth. Through economic crises, tragedies and natural disasters, Boys & Girls Clubs of the North Valley continues to adapt and evolve to support kids and families.
BGCNV has been a significant part of this community for the last 25 years – providing kids who need us the most with professionally trained staff, a safe place to be a kid, healthy meals, tutoring, workforce development, college tours, mental health support and much more.
Due to COVID, BGCNV has had to cancel all fundraising events through June 2021. All donations made can be designated to support a specific community/Club. Allowing donors to know that their money is being used in the ways they imagined.
BGCNV is uniquely positioned to continue to make a difference in the lives of local youth, even in the face of uncertainty. The ability to understand the ever-changing needs of Club members and families allows for immediate needs to be met, without barriers.
Our kids need you. Our Clubs count on you. Help us help kids today!