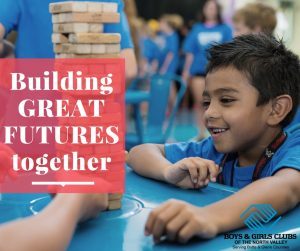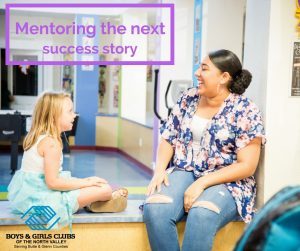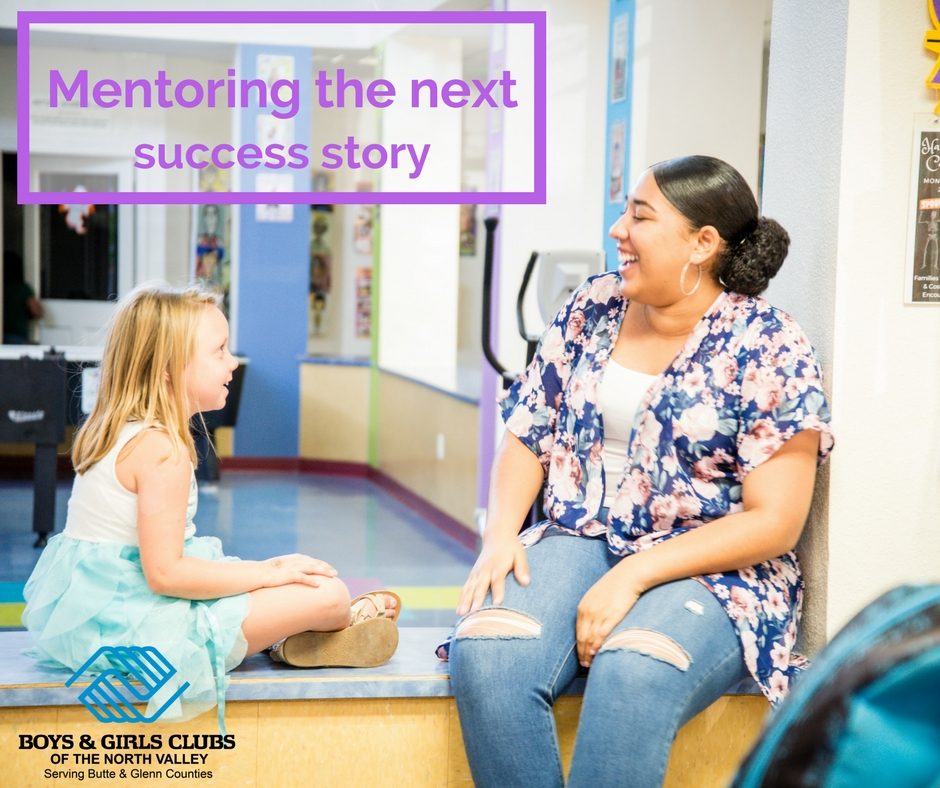 Thank you for considering a contribution to the Boys & Girls Clubs of the North Valley (BGCNV). The following is a general list of the many ways to get involved with our organization and the ten Clubs we operate. Please click on the links provided for more information about each.
Monetary Donations:
Making a cash donation is the best way you can support our mission and ensure that our programs and services are available to more than 2000 youth that need us most each day in the Butte and Glenn County region.
Click here to make your contribution online. It's quick, easy and secure and it will make a difference right away! You can donate once or set up a recurring monthly or yearly payment.  You can donate in memory and/or celebration of someone you love. The possibilities are endless…if you have an idea in mind, please contact:
Rashell Brobst or Alex Beehner at (530) 899-0335.
To donate by check please make your check payable to:
Boys & Girls Clubs of the North Valley
601 Wall Street
Chico, CA  95928
WHAT WILL YOUR LEGACY BE?:
Join our Seedling Society that is made up of friends and supporters of the Boys & Girls Clubs of the North Valley that have planted a seed for the future by including the Boys & Girls Club in their estate planning or invested in our endowment. Our Seedling Society is about sustainability, growth, and security. Currently our endowment is managed by an Guerdon Ely, Ely Prudent Portfolios. Your legacy merges with our legacy, and in our wake is a mass of thriving successful children, who turn into contributing successful adults, which makes a thriving, successful, and safe North Valley. Sign up today.
QUALIFIED CHARITABLE DISTRIBUTION TAX BENEFITS
A Great Strategy Most Advisors AREN'T Talking About
Are you 70 1/2 or older?  You may qualify to avoid paying taxes on IRA distributions of up to $100,000 a year. This is one of many IRA solutions available to retirement investors. You can sustain or increase your giving to the charity you care most about while minimizing or negating taxes on your qualified accounts. However, if your required minimum distribution is above the $100,000 mark, with the help of a knowledgeable advisor, you can still utilize this opportunity for the first $100,000 and develop a strategy for the remainder.

What does your will say about you? Please contact Rashell Brobst or Alex Beehner if you are interested in leaving a legacy gift to help local kids at the Boys & Girls Clubs of the North Valley.
Fundraising Events:
Each year we hold a number of fundraisers that directly help to raise around 15% of funds needed to support the programs and services of the Clubs in Chico, Hamilton City, Paradise, Oroville and Juvenile Hall. We need local business sponsors to partner with to meet our fund-raising and friend-raising goals. For a comprehensive list of our events, please click here.
Kicks for Kids Fund: For only $40 each you can give the gift of shoes to our Kicks for Kids Fund. Make a personal commitment or give in honor of someone. It allows you to give with purpose and direct your generosity to give kids the chance to actively engage in school and the Boys & Girls Club, be healthy and safeguard their feet all throughout the year. When we teach kids how to find shoes that fit properly, we are giving them a running start to a healthier future.  Click to donate

Summer Camp Sponsorship: Support life changing summer camps and services for youth ages 6-18 from June – August when schools are closed. Your name will be listed on 1,000+ camper and staff shirts worn throughout the community and beyond.  Your marketing exposure will be to Butte & Glenn Counties, Redding & Sacramento and worn on 3 field trips a week. Click to sponsor
Buy a Tile or Brick and Pave the Way to a Brighter Future for Chico Children:
BENCHES – $5,000 SOLD OUT
TILES:$1,000 – 70 large tiles available, 18"x18″ The patterned concrete walkway has tiles available in groups of four that are arranged prominently down the center of the path. Each tile will be diagonally inscribed with the donors' personalized message.
BRICKS:$100 – 811 available, 4"x8" traditional red bricks will line the walkway offering a perfect opportunity to leave your family's legacy.
Bricks and tiles can be used to memorialize or honor family or loved ones; advertise a business; honor a graduate; OR even to inspire generations to come by leaving a personal quote, saying or message.  To sign up today, please click here.
Volunteering:
Boys & Girls Clubs of the North Valley welcomes individuals and businesses in the community who want to support our efforts through Volunteering. If you are interested in inspiring, motivating, and impacting the young people in our community, then the Boys & Girls Club is the place for you! Depending on your location we offer volunteer opportunities in Chico, Hamilton City, Paradise, Magalia, and Oroville in the areas of tutoring, mentoring, coaching, special events, programming assistance, administrative support and more! Click here for more information about the application process.
For more information about the impact we are making locally check out our Annual Report and our financials.  Sign up for our newsletter below to stay connected.