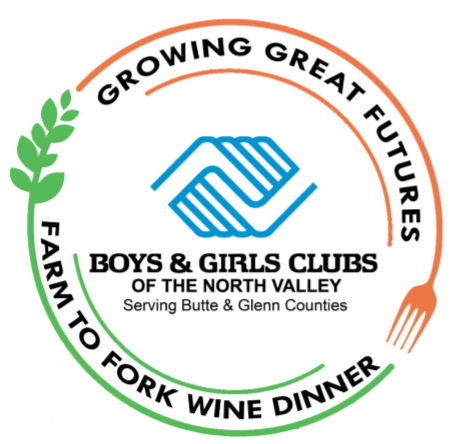 Growing Great Futures Farm to Fork Wine Dinner
Saturday, May 14, 2022
Time: 6:00 – 9:00pm
Host By: Carriere Family Farms
Check Out Pictures from Past Dinners
Your sponsorship will ensure local kids are off the streets with a safe place to go to all year-round and secures your seats for you and your guests at a family-style farm to fork wine & beer dinner. In appreciation for your sponsorship, you and your guests will be presented a local food product showcase with a regional menu prepared by Capay's Harvest with delicious creativity and showcasing the abundance of local agriculture.
 Be the ONE to make a difference in the lives of children in Hamilton City by supporting the Growing Great Futures Dinner!
For more information and to get involved contact:
Alex Beehner – abeehner@bgcnv.org or  tel 530.899.0335 X2210