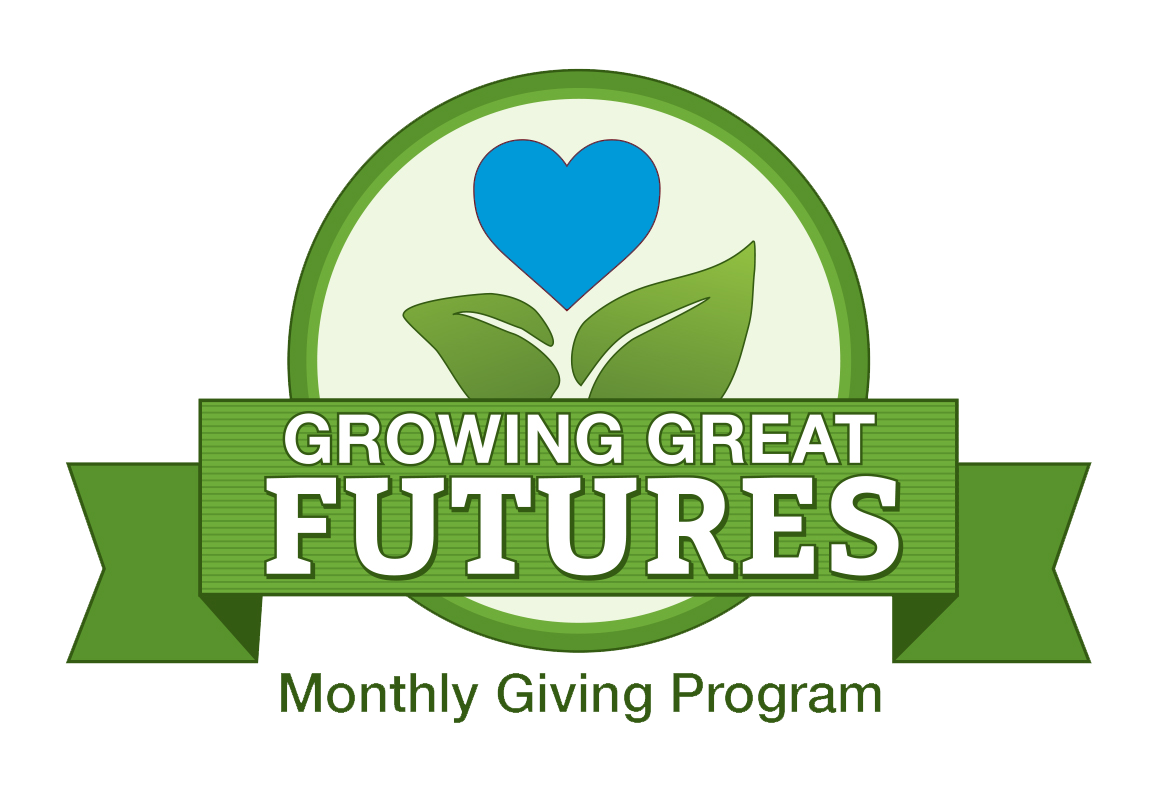 Monthly Giving Program
Making a monthly donation is a great way to spread your generosity throughout the year to ensure the programs you care about will continue to help local youth thrive.
Why Give Monthly?
Your monthly investment immediately allows our program to serve our kids today… and responsibly plan to meet their needs tomorrow. You can take comfort in knowing that your Monthly Investment is constantly working, day in and day out, to ensure that we are providing necessary social services to local children that need us most and respond to their ever changing needs. Because all a child should worry about is being a kid!

How to Enroll
Online by clicking on the "Donate" button at the top and bottom of this page. You simply need to enter your monthly donation amount, click the "Monthly Donation" drop down, and complete the form. Your credit card will be charged monthly and you can update or cancel your pledge at any time.
Benefits As a Growing Great Futures partner, you'll receive the following:
Satisfaction that your monthly gift helps provide life-changing programs to 2,000 youth
Regular updates on the positive impact your gifts are making
The ability to increase, decrease or cancel your donation at any time
Ease and efficiency – Automated monthly charges save time, paper and a stamp
Have Any Questions?
Please contact Rashell Brobst if you have any questions by calling (530) 899-0335 x2206 or email rbrobst@bgcnv.org.